Use the following concept web to move from a content standard to a student understanding. Follow the directions listed below.
| | |
| --- | --- |
| | List the standard topic in the box at the center of the web. |
| | Identify possible concepts involved in this topic and write each concept m one of the boxes surrounding the center box. |
| | Extend your thinking on each concept: |
What ideas underlie ______?
What couldn't we understand if we didn't know _____
| | |
| --- | --- |
| | Combine two or more concepts into sentences and make generalizations that sum up understandings students should gain during this unit. |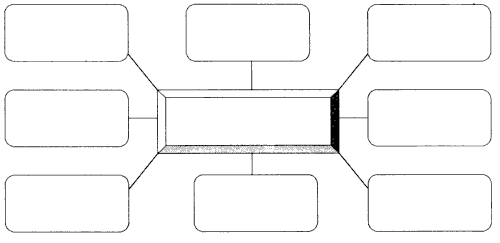 Example: If your content standard was ecological interactions, then related concepts might include interactions among living organisms, ecological balance, resources, human technology, and a variety of other concepts. An understanding might be, "Human technologies impact ecological balance."
Adapted from Understanding by Design Institute, Grant Wiggins and Jay McTigae